Eating & Drinking
Regal Pub
Located in Staničná Street. Pizza, pasta and salads are served, too. You can also watch football matches broadcast by Slovak channels. Information on the restaurant and the menu is available on www.regalpizza.sk.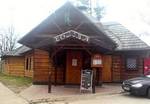 Koliba:
This restaurant is in walking distance from the university campus in Študentská Street. The restaurant located in a beautiful wooden house offers day-to-day meals for discount price € 2.8 consisting of soup and a dish. The restaurant is worth a visit as it offers a good chance to taste Slovak national food. The menu can be found on the website www.kolibatrencin.sk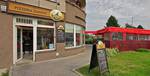 Specialties are pizza and pasta. In their website you can see the daily meals. The restaurant is located in Staničná street 12. www.restauraciadantes.sk/uvod.html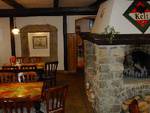 Lanius:
A traditional restaurant with its lively open fire place where you can have all kinds of meals. The restaurant is a welcome addition to the centre of the city and is very cozy. It is located in the main square of the city the "Mierové námestie" 20 . Its menu is available on the website www.lanius.sk.
Basta:
Between two legs of the river Vah there is a land called "Ostrov" (the Island) with a quiet restaurant that opens 24 hours a day. The retaurant has a patio and a garden. Different kinds of meals are served. For more information see the web page www.restaurantbasta.sk.