About Trencin
Trenčín is a city in western Slovakia lying in the valley of the river Vah about 120 kilometres north of the Slovak capital city Bratislava, near the Czech border. Trenčín is an old historical city with the population about 58 000. Trenčín is also the seat of the Trenčín Region comprising nine districts.

Officially the city's most popular tourist attraction is the castle built on a castle rock and dominating the city. It is the third largest castle in Slovakia. It features exhibitions of old furniture and paintings. Visitors can enjoy the wonderful view of the city from the tower of the castle. Below the castle there is the city centre with old churches, a town tower, plague column, art gallery and other sights attracting the visitors' attention.

The city is divided into some precincts, the precinct JUH (South) lying on a hill is the largest of them.

The most famous open-air music festival "Pohoda"has been held in Trenčín since 1997 and is the most visited music festival in Slovakia... The festival features alternative music, rock, pop, dance music, world music, house, techno, drum and bass, hip hop, but also theatre, discussions, chamber music, dance and literature workshops.

For more information see the website:
http://www.visittrencin.sk/en
or view a video on:
http://www.youtube.com/watch?v=Fx_hY_eV7bs
Trenčín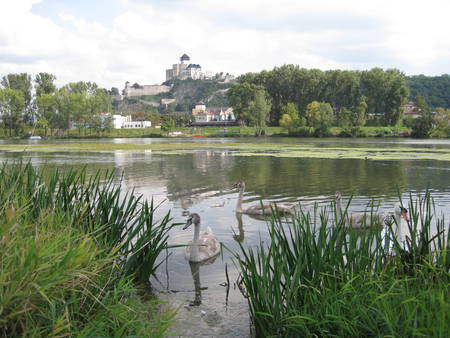 In the castle sometimes there are theater performances In winter there are a ice rink in the square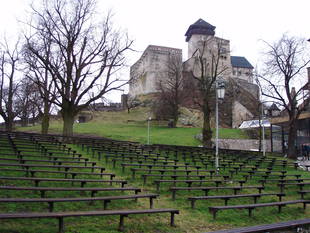 City Gate View of the city ​​from the castle